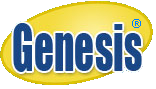 Instant access to accurate, current and confidential information about your child(ren)'s school attendance, grades and class assignments.
Learn more.
The WW-P SEPTSA is a district-wide organization designed to build strong partnerships among teachers, parents, students, administration, existing PTAs, and the community so that children receiving special education services,.
Learn more
.
All the latest at Dutch Neck from Mr. Argese and Ms. Bruce
Read more
.